Your source for every corner of Clarion County
Clarion County, Pennsylvania has so much to offer growing companies — and we're your single source for everything that matters to you. Clarion County Economic Development Corporation is here to support companies by connecting them with the many types of resources they need to grow and thrive.
Whether you're interested in bringing a new facility to Clarion County, are a local company that's ready to grow or move to another location, or are an entrepreneur preparing to launch a startup, we're here to provide the support and connections you need to succeed.
We're also happy to answer your questions about any aspect of business and life in Clarion County. From helping you identify the right community for your needs to finding the perfect site for your project, we'll pull everything together on your behalf. Just contact us and let us know what you need, and we'll go to work for you!
CONTACT INFORMATION:
Clarion County Economic Development Corporation
160 S. Second Ave. Suite 3
Clarion, PA 16214
Office: 814-226-9045
STAFF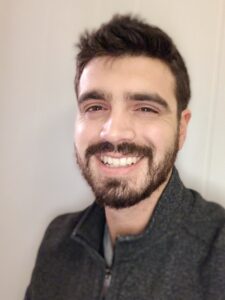 Jarred Heuer, Executive Director
Jarred Heuer joined the Clarion County Economic Development Corporation in November of 2019.  Jarred grew up in Rockland County, NY, in the New York City metropolitan area.  Prior to joining the CCEDC, Jarred worked in management of Business Development for a non-profit in Philadelphia, PA.  He also served as a Community Developer for his local neighborhood, engaging with civic and business leaders to elevate the community.   Jarred earned his B.A. degree in Economic Development from Eastern University in 2012.  He and his wife, Courtney, now live in Knox, PA with their daughter, Rosalie, and son, Benjamin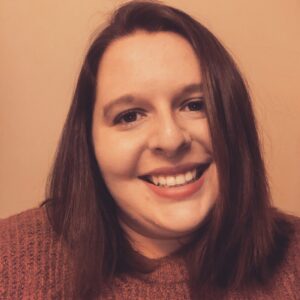 Jess Funk, Economic Development Specialist
Jess Funk joined the Clarion County Economic Development Corporation in October of 2021. Jess is a Clarion County native, growing up in the village of Marianne. Prior to joining CCEDC, Jess was the Program Manager for both Clarion Blueprint Community, Inc. and Reynoldsville Community Association. Jess earned her B.S. degree in Creative Writing and her B.A. degree in Communication from Slippery Rock University in 2018. She then earned her M.A. degree in Organizational Leadership with a focus in Public and Nonprofit Leadership from Brandman University in 2019. Jess and her boyfriend, Darren, currently reside in Sligo, PA.
REQUEST FOR INFORMATION/PROPOSAL